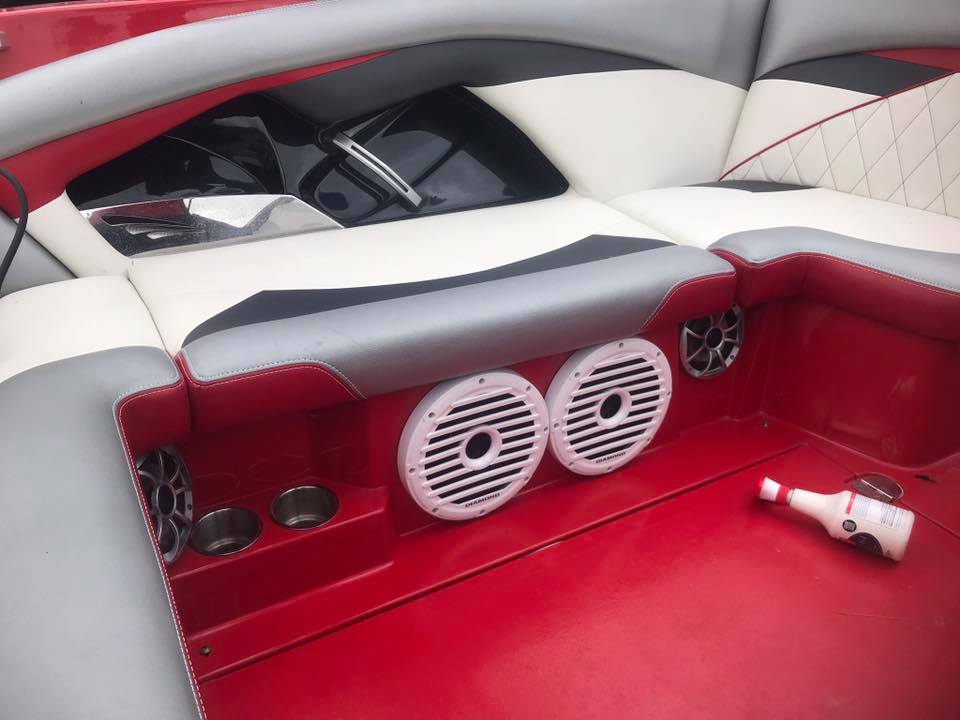 High-quality marine audio equipment can elevate your boating experience from good to incredible. Contact Capital Customs today for expertly installed marine electronics that will flood the air with amazing music as you cruise across the waves. 
Whether you're an avid boater or recreational fisherman, a custom-designed marine stereo system can enhance the quality of the time you spend out on the water. If you're ready to upgrade your factory stereo or add new marine audio features to your boat, trust the talented team at Capital Customs for the best craftsmanship in the Albany area.
Our team has been installing boat speakers, boat stereos, and other marine electronics for more than 13 years. Our seasoned technicians will deliver flawless installation for every piece of your marine audio system equipment. With top-notch marine electronics from our shop, you will leave all your cares behind as soon as you turn on your boat speakers and pull away from the shore.
Large Boat? We'll Come to You!
We strive to make your marine stereo installation easy and convenient. If you have a small watercraft, like a speedboat or jet ski, we'll service it right in our shop. However, if you have a larger boat, we'll come straight to your dock or storage berth at the marina to make life easier for you. Make your next trip out on Lake George or Great Sacandaga Lake one to remember—get started with new marine audio equipment today!
Safe & Secure Boat Stereo Installation
Wind and water are both major threats to marine stereo systems; however, when you hire Capital Customs, you can rest assured that your marine audio equipment will be well protected. We combine specially designed marine electronics with careful handiwork to keep the whole system safe despite constant spray and splash. Each marine audio component is completely waterproof and weather-resistant to bring you perfect sound quality each and every time you listen. No matter how rough things get out on the water, you can always have access to great tunes.
And don't forget: We protect all of our marine audio installations with a lifetime labor warranty!
Unbeatable Boat Stereo Expertise
When you choose to add a marine stereo to your boat, don't settle for an amateur installer. For quality marine electronics that will provide you with an excellent source of entertainment for years, it's important to use only experienced, professional boat stereo installers. At Capital Customs, our passion is mobile electronics, and we've helped countless boat owners update, upgrade, and overhaul their boats with the latest technologies in marine audio.
Capital Customs has worked on countless projects for boats of all shapes and sizes, and we have the hands-on experience and practical knowledge to tackle any boat stereo installation. We're fully licensed, bonded, and insured for your security, and we make sure to safeguard your boat and your equipment against the shocks and shorts that can arise with improper installation and water exposure.
Don't entrust your marine stereo or new boat speakers to a novice. One call or email to Capital Customs can ensure that you get proper installation and exceptional customer service with a fast turnaround, so you can stop waiting and get out on the water!
Contact us today to schedule our visit to your dock, or to make an appointment to bring your watercraft to us. We will be more than happy to provide a free cost estimate and answer any questions you may have about marine stereo system products or the boat stereo installation process.