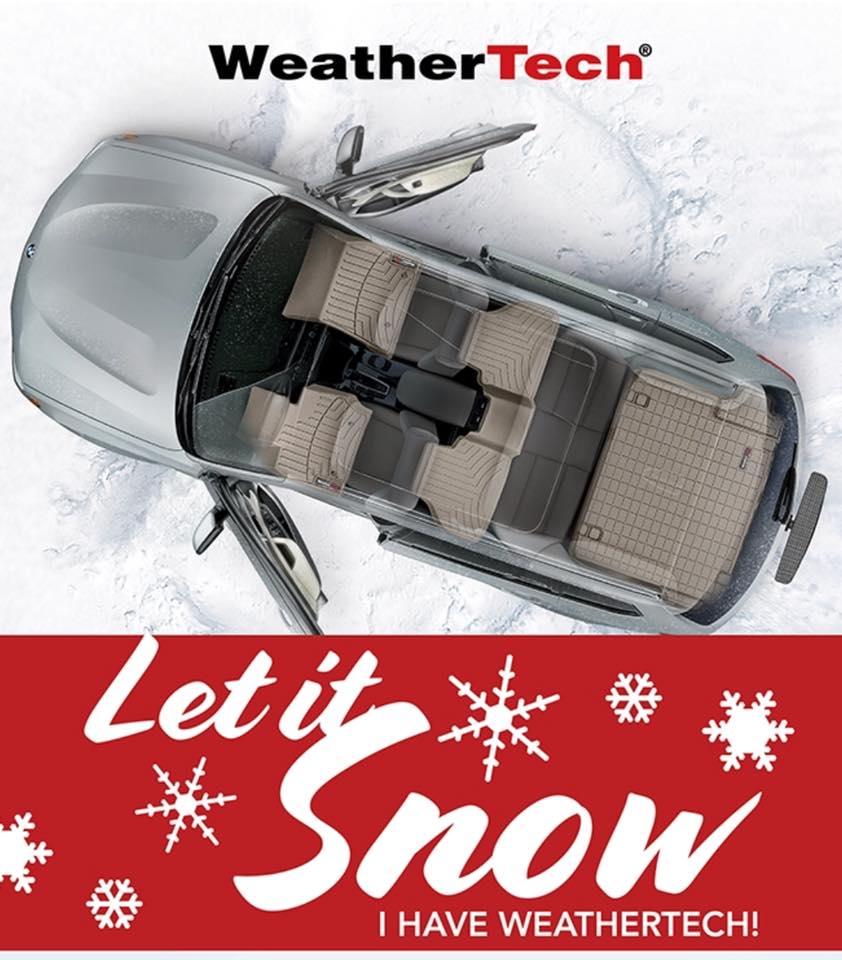 Anyone who loves vehicles like we do knows there is no such thing as having "too much" car stuff! At Capital Customs, we've made it our mission to know all there is to know about "car stuff"—and that includes your favorite aftermarket auto accessories. We love helping our customers enjoy their cars and trucks to the fullest. 
Our team proudly sells and installs high-quality vehicle accessories from WeatherTech to enhance our customers' cars and trucks. Whether you're interested in outfitting your vehicle with accessories for safety, comfort, looks, or increased functionality, you can rest assured that your car accessories will have the strength to stand up to rain, snow, mud, rough roads, and other potentially damaging forces. Some of the auto accessories we install include:
Rain guards
Heated seat installations
Trailer hitches
Running boards
Light bars
Truck bed covers
Tonneau covers
We also sell cleaning products intended for use on car accessories.
Motorcycle Accessories
When you're cruising through town or down the highway on your motorcycle, you want to be sure of two things: that you look good, and that you're completely prepared for the road and weather conditions that may await you during your ride. Whether you live in the Albany area or are just riding through on your way to Americade in Lake George, Capital Customs can hook you up with a wide variety of high-quality motorcycle accessories that match your look and bring you excellent functionality mile after mile. Contact us today for a full list of our products, and to ask any questions you may have about motorcycle accessory installation.
Custom Wheel Installation
Our team is also able to provide our customers with custom wheel installation services. Whether you're interested in aftermarket tires to achieve a unique look that will turn heads or wheels that will enhance your vehicle's performance capabilities, you can trust the team at Capital Customs for professional installation that perfectly matches your vehicle's needs. Call today to make an appointment, or to speak to one of our representatives about your custom wheel options.
Fast Product Availability
Capital Customs enjoys easy access to a vast array of auto parts and accessories, and ordering from us cannot be simpler. Simply let a team member know what car accessories you're interested in, and we can have them available within two days. We will alert you when your auto accessories have arrived; then, we'll complete the installation as soon as we can. Most car accessories are successfully installed within one business day.
The team at Capital Customs has more than 13 years of experience installing auto parts and accessories, and we're always keeping up-to-date on the latest products and techniques to ensure superior quality and long-lasting performance. Call our Albany shop today to ask us questions or to order your newest custom auto accessories.