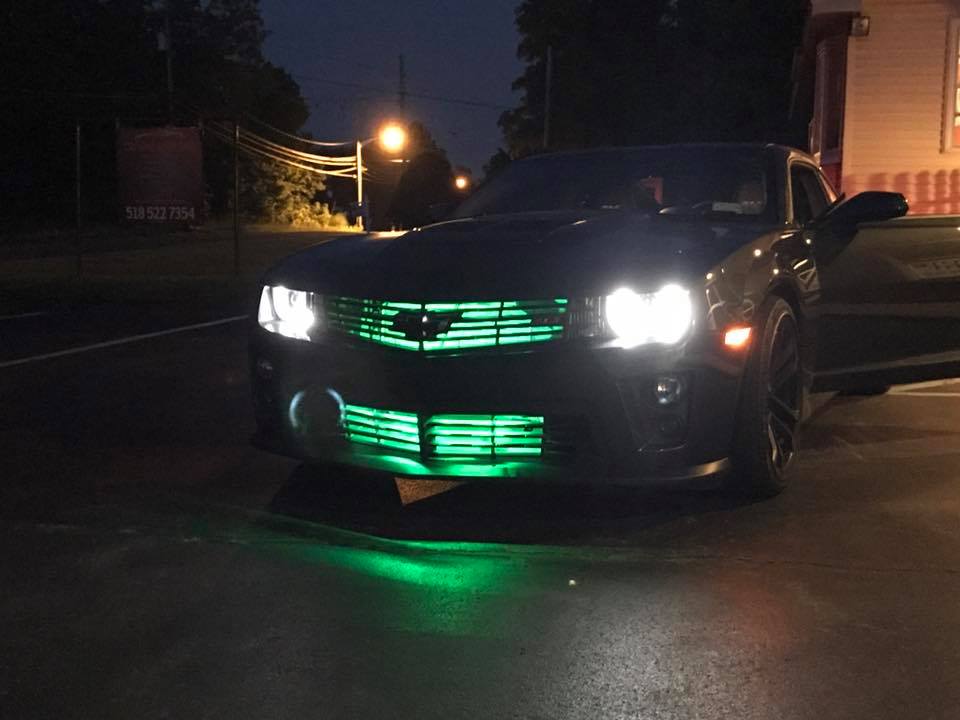 You do not have to own a luxury car to enjoy the many distinct advantages of automotive LED lights. These compact and incredibly bright lights have become more affordable in recent years, making LED lights for cars one of the hottest industry trends. Whether you're interested in LED headlights for increased nighttime visibility or LED accent lights for your interior, the team at Capital Customs can help you sport the latest options in LED auto lights. Come check out all the incredible benefits and custom colors you can enjoy when you visit our shop today!
Capital Customs installs LED lighting on vehicles of all kinds, including:
Cars
Trucks
Motorcycles
Boats, Jet Skis, and other watercraft
ATVs
Quads
Side-by-sides
Slingshots
And more!
Awesome Versatility
Just as LED lamps are changing the way we light our homes, LEDs are being used for various automotive applications. And why not? Given their small size and superior performance capabilities, energy-efficient LEDs rule the road over incandescents. Capital Customs is excited to be your Capital Region connection for LED headlights, LED tail lights, LED fog lights, and more. Whatever type of LED auto lights you choose to install, it's an investment that will pay off big.
LEDs have plenty to offer when it comes to automotive lighting, including:
Ultra-bright illumination
Years and years of reliable use
Better energy efficiency
Extreme durability
Resistance to vibrations
Cool running temperature
Faster lighting times
Eye-catching colors
And more!
With all these benefits, it won't be long before everyone catches on to the extraordinary look and functionality of auto LED lights. Get ahead of the curve and stop into Capital Customs today for a closer look at LED lights for trucks, cars, and more. We carry a full line of top-quality LED auto lights for headlights, tail lights, dash lights, and every other part of your vehicle.
Custom Lights Available
LED auto lights are widely admired for their stylish colors and patterns. Instead of the same old red and yellowish hues that have long been lighting up the roadways, you can now give your car or truck a signature look with lights of any color. Come see the spectrum of colors we have in store for customizing your automotive LED lights. From interior LED car lights to exterior LED truck lights, Capital Customs has the style options you've been seeking. We can also install customized lighting bars for trucks, custom marine lighting, and countless other personalized styles. Our creative team is always willing to try something new, so if you have a vision, don't hesitate to reach out to us. We'll put our 13 years of installation experience to work for you.
HID Light Repair
The team at Capital Customs no longer offers HID headlight installation, but we are still able to assist customers who need help with their malfunctioning HIDs. If you're experiencing anything less than excellent function from your HID lights, we can diagnose the issue and quickly have them back in working order. We can also replace irreparable or unwanted HID lights with new LEDs.
LED auto lights are a bright idea no matter what kind of vehicle you drive. To learn all about how automotive LED lights can improve your driving experience, turn to the technicians at Capital Customs. We are looking forward to helping you take your vehicle to the next level!